Future Healthcare Leaders Compete in Third Annual Case Competition
Apr 15, 2015
Students from seven Health Administration programs around the country came together on April 10 for the third annual Ohio State Health Care Management Case Competition hosted by The Ohio State University College of Public Health Master of Health Administration program and the Association of Future Healthcare Executives (AFHE).
This year's case study was written by David Miller, MHA '80 and partner at Healthcare Strategy Group.
"The case study was based on a client project completed by my firm and focused on its challenges with managed care contracts, community perception and making a shift to high-quality, value-based care," said Miller. "I really enjoyed working with the students on this project. They were insightful and had a good understanding of the challenges and potential solutions for the case."
Rush University received first place in this year's competition and received $1500 followed by Virginia Commonwealth University in second place and Xavier University in third place, receiving $600 and $300 respectively.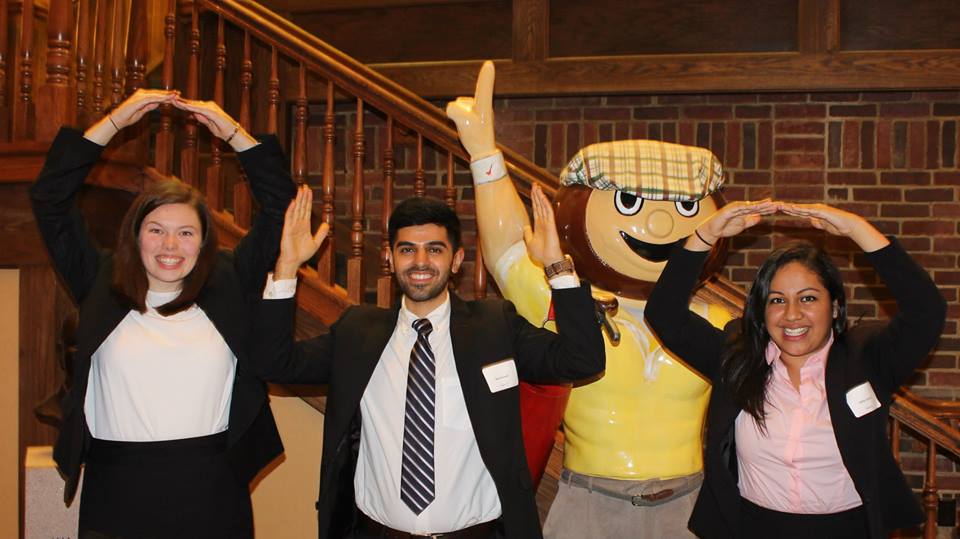 The Case Competition was held in conjunction with the annual Ed Adams Leadership Development Symposium (LDS) which took place on April 9 at the Ohio State Golf Club.  The symposium featured Dr. Bruce Vanderhoff, chief medical officer of OhioHealth and was designed to bring together healthcare management students and community professionals for discussion about leadership development and serve as a networking opportunity for healthcare leaders and students.
"It was incredibly rewarding to see the enthusiasm of all those involved in both events, from the case competition participants to the judges, sponsors and attendees of LDS. We are very grateful to all those who helped make this year's events the biggest and best yet," said Hanna Foster, MHA student and president of AFHE.